If you suffered an injury in a slip and fall due to the property owner's or someone else's negligence, contact the Liberty personal injury attorneys of House Packard McElderry, LLC immediately. We could represent you in your claim to recover the settlement you need for your medical care and other expenses.
Business owners and homeowners are responsible for keeping their properties in good condition. They must perform routine maintenance and repair damage or defects promptly. Any hazards that could lead to someone's injury should have adequate warning signs nearby, so guests are aware of the dangers. Leaving the property in a state that could injure visitors leaves the property owner vulnerable to legal action.
Pursuing compensation from a business owner typically isn't straightforward. Many don't want to admit fault and pay guests for an injury they got on the premises and any resulting medical expenses. Many owners have insurance companies with intimidating defense lawyers to represent them against individuals who pursue legal action. It can seem overwhelming going up against anyone with an experienced and knowledgeable team in their corner.
It's critical to hire House Packard McElderry, LLC immediately after a slip and fall. Attempting to pursue a case alone could result in an unfavorable outcome. Our slip and fall accident lawyers in Liberty, MO, know state laws and how to build cases to bring against negligent property owners. You can count on us to provide the legal representation and guidance you need to get through this devastating experience. We will remain by your side during every step of the process and try to reach the best possible result.
Do not hesitate to call House Packard McElderry, LLC at (816) 381-9105 for a free consultation and learn more about the available legal options following a slip and fall accident.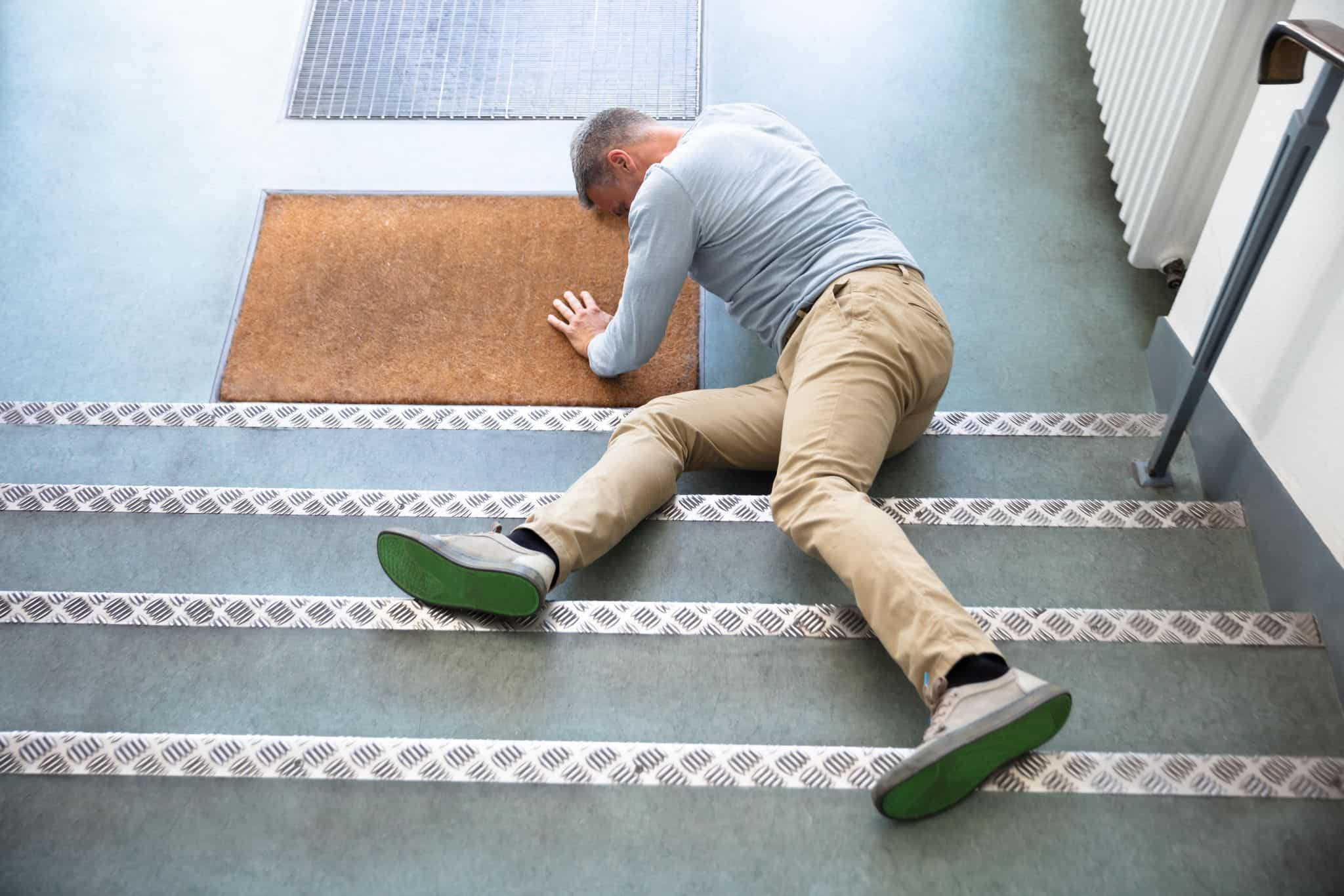 You can reach out to our top-rated Liberty slip and fall accident lawyers 24/7 to request a free consultation.
Request a free consultation
Common Causes of Slip and Falls
Anyone could get hurt on a residential or commercial property. Injuries can range from minor to severe, depending on the circumstances of the fall. Someone could slip on a defective step and tumble down the stairs, breaking multiple bones and suffering a concussion. A slip and fall accident due to a wet floor could result in a twisted ankle or sprained wrist.
The injuries that commonly occur in slip and fall accidents include:
Dislocated joints
Nerve damage
Back and neck injuries
Torn tendons and ligaments
Concussion
Broken or sprained ankle
Paralysis
Pulled muscles
Cuts and bruises
Broken bones
Spinal cord injuries
At House Packard McElderry, LLC, we understand the challenges ahead. You could face an overwhelming legal process while pursuing compensation from the at-fault party. On top of that, you must attend your doctor's appointments to recover from your injury. Taking on each responsibility at the same time can be stressful and seem impossible to handle alone.
You should not take on a legal case against a property owner without seeking legal representation. Our Liberty slip and fall accident lawyers have years of experience building cases against homeowners and business owners for harming their guests. We can review all elements of the incident and file a well-supported insurance claim or lawsuit on your behalf.
You won't have to worry about handling any aspect of your case with us by your side. You can spend your time focusing on healing and getting your life back on track.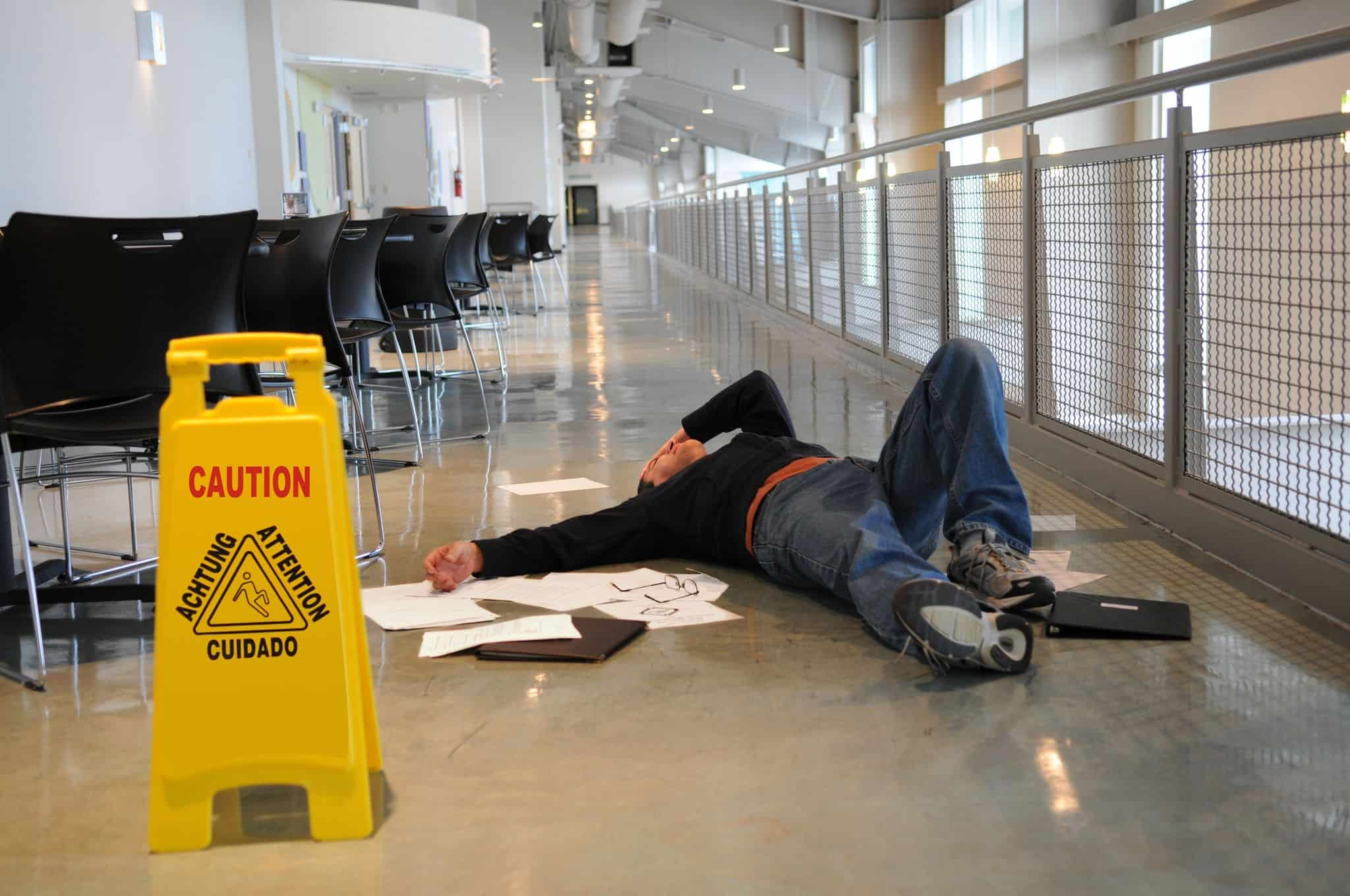 Our Liberty slip and fall injury lawyers can help you recover the compensation you need after being hurt on another person's property.
Contact an Attorney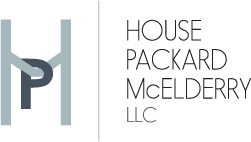 Compensation for Slip and Fall Injuries
Slip and fall accidents cause more than physical injuries. They can also lead to mental and emotional trauma. Some people heal from a slip and fall but experience lingering psychological damage. Depression, anxiety, and post-traumatic stress disorder (PTSD) are common complications of slip and fall accidents.
Property owners should have liability insurance. You could file a claim with their insurance company and pursue a settlement to compensate you for your injury. The compensation you receive might include money for these losses:
Medical bills
Lost wages
Lost earning capacity
Mental anguish
Out-of-pocket expenses
Pain and suffering
Loss of enjoyment of life
Permanent impairment and disability
Pain and suffering
If you file a lawsuit against the property owner, you could also recover punitive damages. This type of compensation punishes the defendant for their actions. To obtain this financial award, you must provide clear and convincing evidence that the defendant acted with flagrant and deliberate disregard for others' safety or without just cause to harm you intentionally.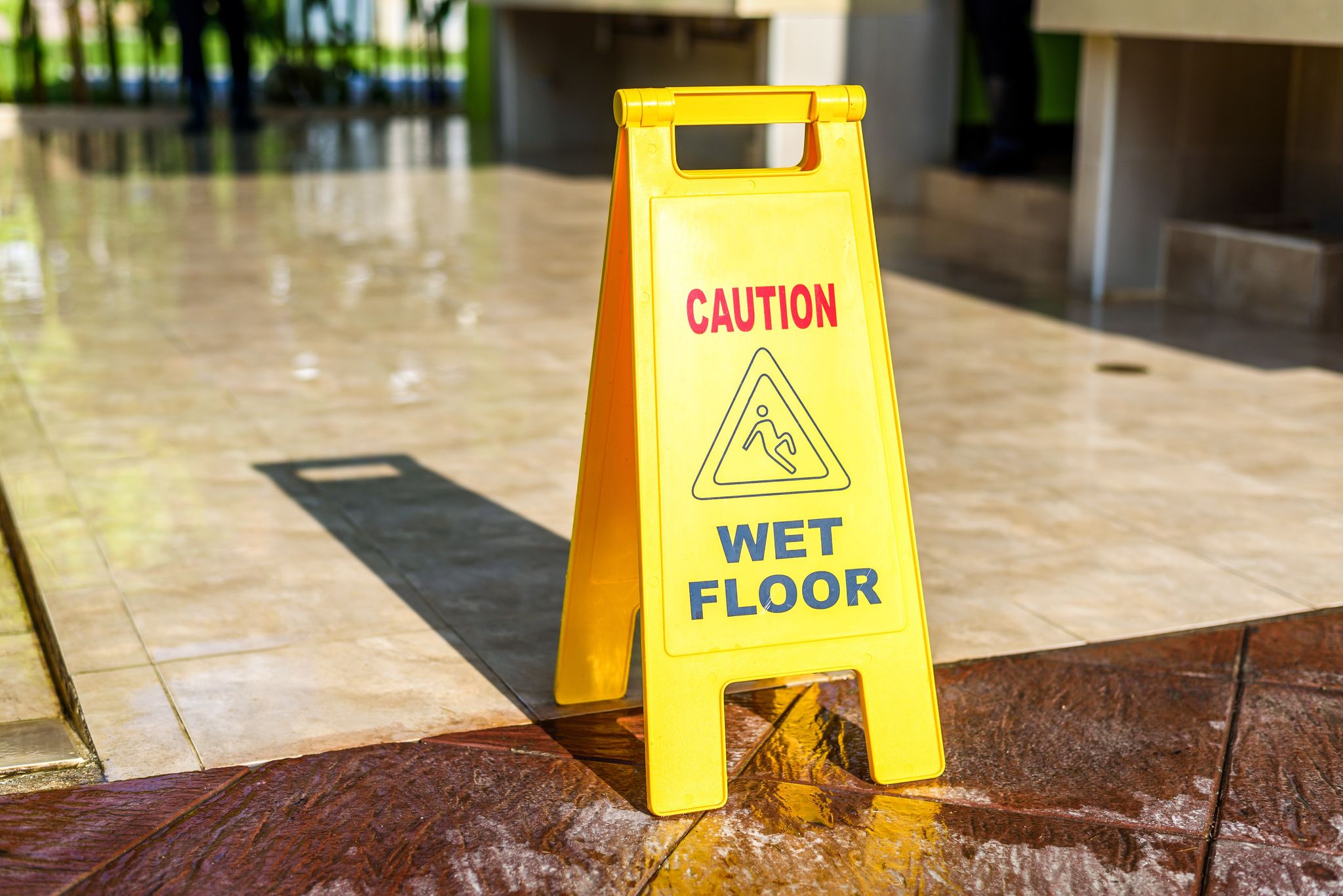 Deadline to File a Lawsuit for a Slip and Fall
The timeframe to file a lawsuit against a negligent homeowner or business owner after a slip and fall is dictated by a statute of limitations. Missouri's statute of limitations allows five years for injury cases. That means you must initiate your lawsuit within five years from the date of the accident. You could lose your right to pursue compensation through the courts if five years pass and you don't file suit.
However, two major exceptions could toll the statute of limitations. That means the timeframe won't start until a specific event occurs. These exceptions apply if you are:
Under 21 years old
If you are under 21 when you suffer an injury in a slip and fall, you will have five years from the date you turn 21 to file your lawsuit.
Mentally incapacitated
If you have a mental disability at the time of the accident, the statute won't start to run until you are no longer mentally incapacitated. You will have five years from that date to file suit against the negligent party.
Contact Us
House Packard McElderry, LLC has a proven track record of success. We have built a solid reputation within the legal community. We have received awards for our work from multiple organizations, including The National Trial Lawyers, Super Lawyers, and America's Top 100 Personal Injury Attorneys. We're proud of the quality legal representation and services we offer to accident victims in Liberty.
Our legal team understands the financial strain of pursuing legal action after a slip and fall. When you face expensive medical bills, you might worry about whether you can afford to hire a lawyer. We take cases on contingency, so you're not responsible for upfront fees or costs. We won't collect our legal fees unless we recover compensation for you. If we lose your case, you won't have to pay us.
The Liberty slip and fall accident lawyers of House Packard McElderry, LLC will be your advocate and protect your rights during every stage of your case. We will personalize our services to meet your unique needs and try to resolve the matter favorably. We know that no amount of money can change what happened, but we hope it can provide economic relief by covering your medical bills and other costs.
If you sustained an injury in a slip and fall accident in Liberty, MO, due to someone else's negligent conduct, call House Packard McElderry, LLC for your free consultation at (816) 381-9105 or reach out to us online.