If you were a pedestrian who sustained injuries in an accident that wasn't your fault, contact the Liberty personal injury lawyers of House Packard McElderry, LLC immediately for legal representation. You might be entitled to compensation for your injury and resulting losses, such as medical bills, lost wages, and out-of-pocket expenses. You should not be responsible for your incurred costs if your actions didn't contribute to your injuries.
Pedestrians can suffer debilitating and life-threatening injuries when they're hit by motor vehicles. Some drivers ignore pedestrians walking through parking lots and crossing the street. Others break traffic laws and don't yield the right of way when necessary. This increases a pedestrian's risk of severe physical harm and death. The human body typically can't withstand the sudden and violent forces it suffers in such situations.
Pedestrian accidents can result from various contributing factors but mostly happen when a driver makes an error at the wheel. They can occur in intersections, on sidewalks, and in parking lots. Whether someone jogs on the side of the road, crosses the street, or walks to their car, a vehicle could crash into them. The consequences of injuries inflicted on a pedestrian by a motor vehicle can be long-term and interfere with every aspect of a person's life.
At House Packard McElderry, LLC, we understand how traumatic a pedestrian accident can be. You might face intense rehabilitation or physical therapy to recover from your injuries. Many people suffer complications and permanent physical or mental harm. If you can't return to work, you won't earn the money you need to pay for your expenses. It could lead to financial strain and result in crushing medical debt.
The Liberty pedestrian accident lawyers of House Packard McElderry, LLC know how to handle cases like yours. We can be your advocate and fight by your side for the justice you deserve. You can count on our legal team to aggressively pursue the maximum possible compensation so you can heal your injury and move forward with your life. We will not give up without a fight.
For a free consultation to learn more about your legal options after a pedestrian accident, call House Packard McElderry, LLC at (816) 381-9105 today.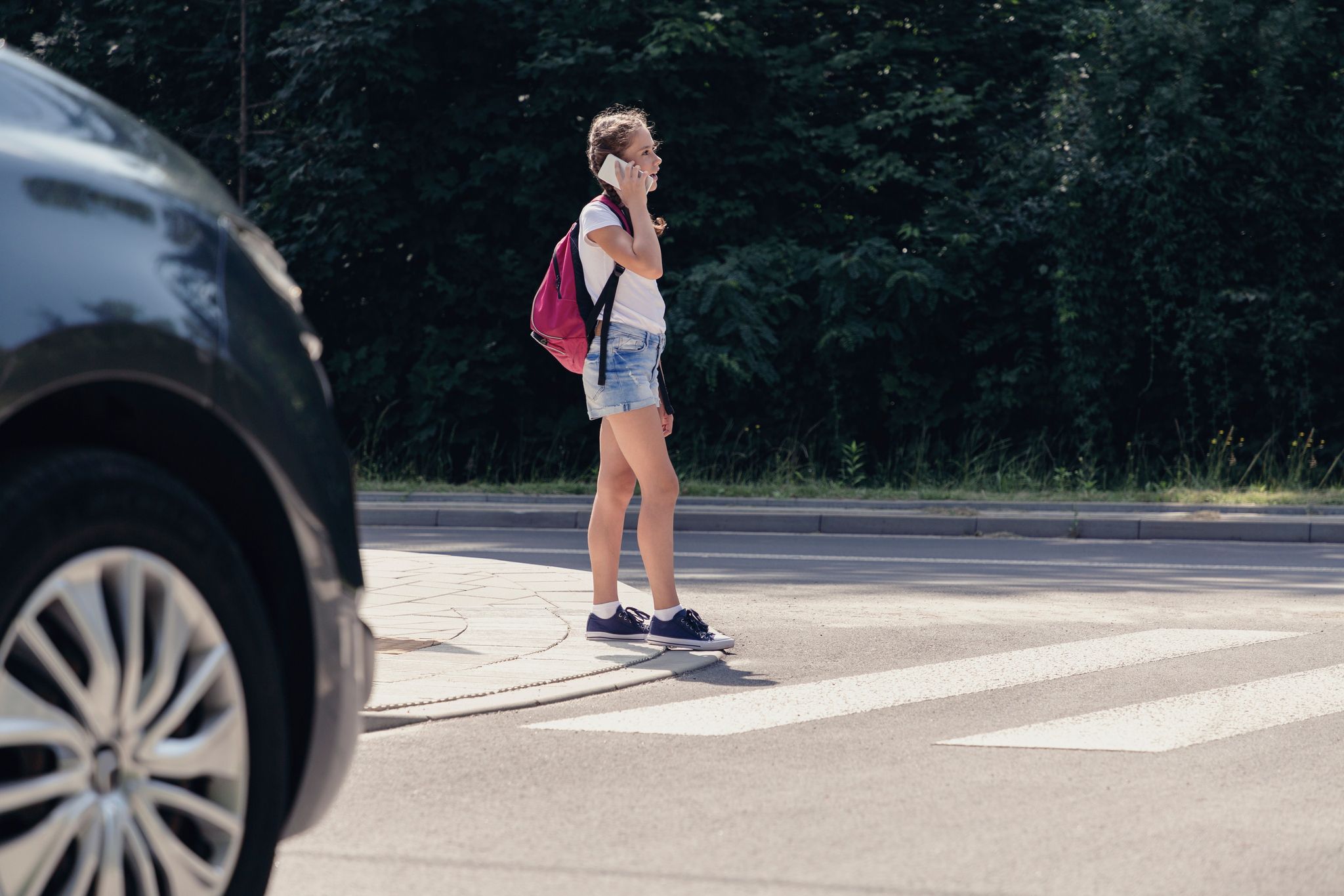 You can reach out to our top-rated Liberty pedestrian accident lawyers 24/7 to request a free consultation.
Request a free consultation
Common Types of Pedestrian Accidents
Multiple types of pedestrian accidents can happen, including:
Crosswalk Accidents
Many collisions between vehicles and pedestrians occur at intersections. When drivers don't yield the right of way, they can hit someone already in the middle of the street.
Right-turn Accidents
When drivers approach an intersection, they must check for pedestrians about to cross the road. Taking a right-hand turn without looking first could endanger a pedestrian who happens to be in the path of the approaching car.
Left-turn Accidents
Motorists must take certain precautions before turning left at intersections. They must wait for oncoming traffic to pass if they don't have a green arrow. Turning without checking for pedestrians could result in a collision with a person trying to walk across the street.
Hit and Run Accidents
Hit and runs can be deadly. Drivers often flee the scene of a crash because they don't realize what happened or are under the influence of alcohol and don't want to get caught.
Backing up Accidents
Backing out of a parking space requires motorists to look behind them first and proceed cautiously. If a pedestrian passes behind the vehicle and the driver isn't paying attention, they can back up into the person.
Parking Lot Accidents
Accidents involving pedestrians can occur in parking lots. Drivers must scan their surroundings and slow down or stop for people walking to and from their cars.
If your injury resulted from any type of pedestrian accident, do not hesitate to contact House Packard McElderry, LLC. We could investigate the crash and determine who we can hold liable.
Our Liberty pedestrian accident attorneys have the skills and experience needed to handle complex injury cases.
Contact Us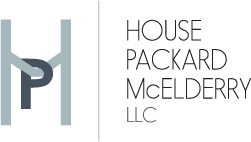 Common Causes of Pedestrian Accidents
Driver error commonly leads to accidents involving pedestrian victims. Distracted and careless motorists don't take the necessary precautions to notice foot traffic and avoid collisions. Many drivers might not know right-of-way laws and when they should allow others to proceed ahead of them. The most common causes of pedestrian accidents include:
Distracted Driving
Distractions are dangerous to everyone on the road. If a driver looks at their phone to send a text, reaches into the back seat for something, or focuses on a task other than driving, they could lose control and crash. Distractions prevent drivers from perceiving and reacting to dangers.
Speeding
High-speed accidents can be fatal to pedestrians. Unlike the occupants of motor vehicles, pedestrians don't have anything protecting them during the impact. Drivers who speed have a harder time stopping or swerving out of the way and could lose control of their cars.
Failure to Yield
Yielding the right-of-way is frequently necessary. Intersections are common locations where drivers must allow pedestrians to cross before continuing along the road. Running a stop sign or red light can put someone on a collision course with a person on foot who is already in the middle of the street.
Driving Under the Influence
A driver is under the influence if they operate a motor vehicle with a blood alcohol concentration (BAC) of 0.08 percent or higher. Alcohol and drugs impair faculties and can prevent a person from reacting quickly enough to a hazard on the road or noticing traffic signals.
At House Packard McElderry, LLC, we have the necessary experience and knowledge to take on any pedestrian accident case. Whether your injury is minor or severe, we will create a strategy to hold the negligent party liable and try to resolve your case favorably.
Statute of Limitations for a Pedestrian Accident
You must adhere to the time period established by the statute of limitations to file a lawsuit for compensation. In Missouri, the statute of limitations for injury cases allows five years. This is the timeframe you have from the date of the accident to initiate your lawsuit against the at-fault party. If you want to sue someone for your loved one's death, you must file your lawsuit within the three years allowed by the statute of limitations. The timeframe ends three years after the date your family member died.
Contact Us
House Packard McElderry, LLC knows the burden you face while healing your injury and pursuing a case against the negligent driver. It can be overwhelming, especially if you attempt to handle everything alone. You don't have to go through this devastating experience by yourself. We will remain by your side during every step and provide the guidance and support you need. If you suffered injuries in a pedestrian accident someone else's negligence caused, call House Packard McElderry, LLC at (816) 381-9105 for your free consultation with one of our award-winning Liberty pedestrian accident lawyers.