If you sustained injuries in an aviation accident someone else caused, contact the Liberty personal injury attorneys of House Packard McElderry, LLC immediately. You should seek medical care while we investigate the accident and determine who we can hold liable. You might be entitled to compensation for your injury from the at-fault party or their insurance company.
House Packard McElderry, LLC knows how traumatic it is when an accident involving an airplane, helicopter, or another type of aircraft happens. Aviation accidents include more than just planes crashing into the ground. Injuries can also occur while on board an airplane or while the plane is taxiing on the runway. Severe turbulence could cause a faulty latch to open and spill luggage from the overhead bin. Or a pilot might make a maneuvering error and miss the runway while landing.
You have a right to hold the at-fault party liable for their misconduct. You could recover the money you need to pay for your medical bills and other expenses. These costs should not be your responsibility if your actions didn't contribute to your injury. Although no amount of money can change what happened, it could relieve your financial burden while you're healing, so you don't end up in debt.
Aviation accidents occur for a range of reasons. The pilot could make a mistake that causes them to crash land into the water, or a piece of equipment could malfunction. The consequences can be deadly when airplanes and helicopters fall from the sky. Survivors can suffer debilitating or permanent injuries and face a lifetime of physical impairments.
At House Packard McElderry, LLC, our aviation accident attorneys in Liberty, MO, are ready to represent you in your case. We will review the circumstances of the accident and create a strategy to try to achieve your desired outcome. You can count on our legal team to be your advocate and protect your rights until the end. We will treat you as a priority from the moment you hire us.
Call us at (816) 381-9105 or contact us online for a free consultation and learn more about your available options after an aviation accident.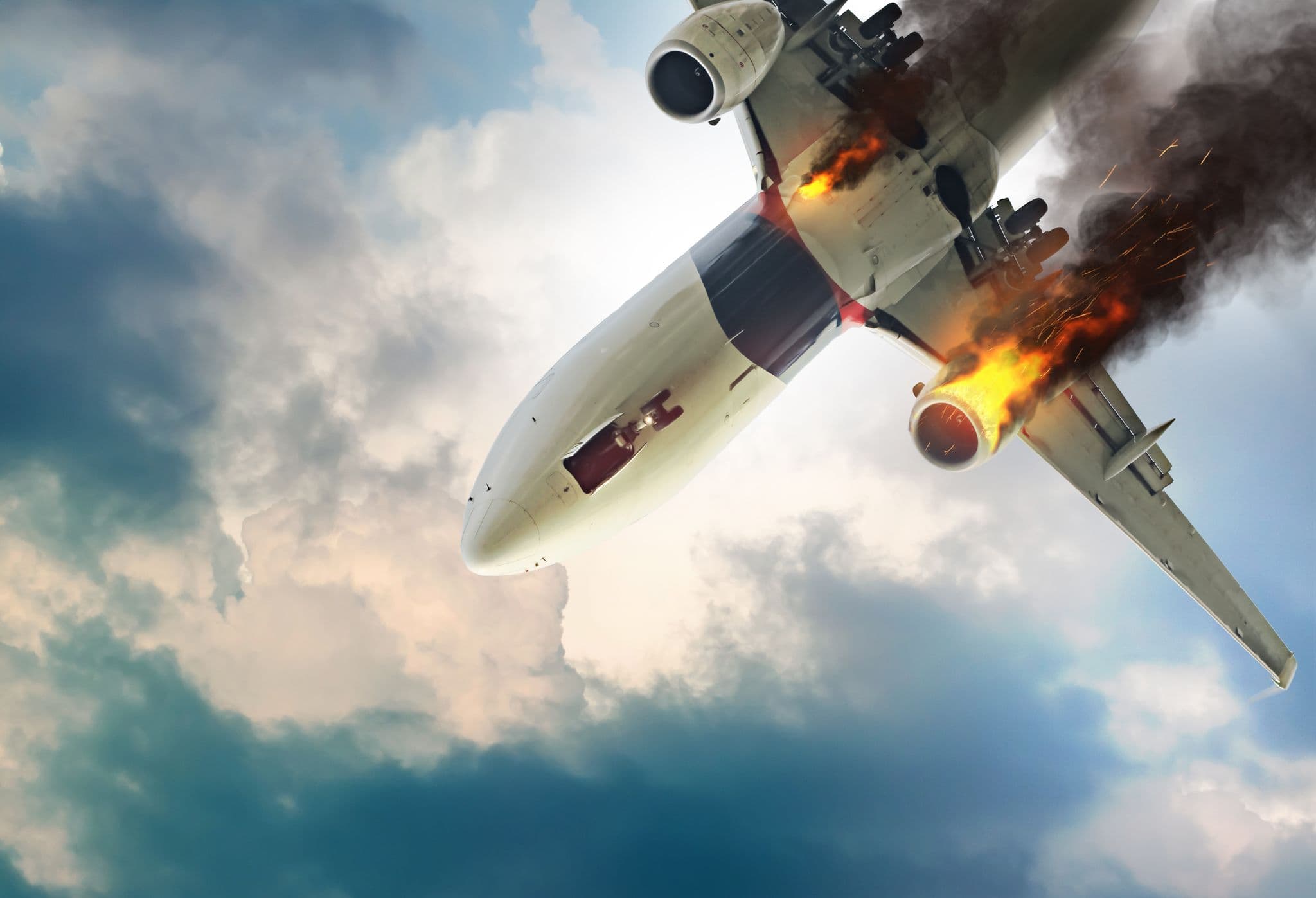 Common Types of Aviation Accidents
Various scenarios can result in an aviation accident. A passenger could get hurt whether the plane is taking off, landing, or in the air. The most common types of aviation accidents include:
Landing Accidents
Pilots must follow procedures when coming in for a landing to ensure they land the plane in the correct place without incident. Miscalculating the distance or improperly descending could cause a pilot to miss the runway or crash into a fence or nearby building.
Faulty Overhead Bins
The latches on overhead bins must be secure. Flight crews are supposed to close the bins completely before takeoff. Any bin left partially open or with a faulty latch could open mid-flight and cause luggage to fall on a passenger sitting underneath.
Runway Collisions
Collisions can happen when a plane is on the runway or tarmac. The aircraft might crash into a luggage transport vehicle, an employee walking near the gate, or another plane.
Takeoff Accidents
Accidents can happen while a pilot takes off from an airport. It's vital to calculate the appropriate speed and distance to bring the tires off the ground and ascend the plane. Errors while approaching the end of the runway or making specific maneuvers could lead to an accident.
Slip/trip and Falls
Passengers can get hurt on aircraft at any time. Someone could slip or trip on a hazard and sustain injuries during a fall, whether the plane is in the air or on the ground.
If you suffered an injury in any type of aviation accident, do not hesitate to contact House Packard McElderry, LLC. One of our Liberty aviation accident attorneys will be happy to speak with you and determine whether you have a case you can pursue.
The Liberty airplane accident attorneys of House Packard McElderry, LLC know how to handle the complex liability issues associated with aviation accidents.
Contact an Attorney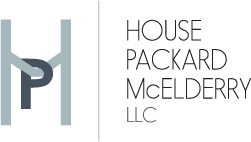 Common Injuries in Aviation Accidents
Different injuries ranging in severity can happen during an aviation accident. Some people only suffer minor injuries that require minimal medical treatment. Others sustain injuries that cause long-term problems and require ongoing treatment to manage pain or adjust to a disability.
The most common injuries in aviation accidents include:
Permanent scarring or disfigurement
Burn injuries
Nerve damage
Traumatic brain injury
Loss of limb
Whiplash
Paralysis
Soft tissue injuries
Lacerations
Back and neck injuries
Physical or mental disability
Spinal cord injury
Broken bones
Internal bleeding or organ failure
Psychological injuries
Some aviation accidents are fatal. According to statistics, 332 deaths occurred in general aviation, and 349 fatalities resulted from commercial aviation in 2020.
Statute of Limitations for Aviation Accidents
You must file your lawsuit within a specific timeframe if you want to sue the negligent party for your injury. Missouri's statute of limitations allows five years. That means you have five years from the date of the accident to initiate your lawsuit for compensation.
If you're pursuing legal action for the death of a family member, you must adhere to the three-year statutory period. The timeframe starts on the date of your loved one's death instead of the date they sustained the fatal injury if the two dates differ.
Contact Us
At House Packard McElderry, LLC, our aviation accident attorneys in Liberty, MO, will protect your rights and aggressively seek the money owed to you for your injury. We know how devastating an aviation accident can be and the struggles you face while recovering. You can expect to receive quality customer service and support throughout your case.
We take cases on contingency, so you're not responsible for upfront fees or costs. We don't collect our legal fees unless we secure compensation for our clients. That means you don't have to pay us unless we win your case.
If you sustained injuries in an aviation accident due to someone else's negligence, call House Packard McElderry, LLC for your free consultation at (816) 381-9105.